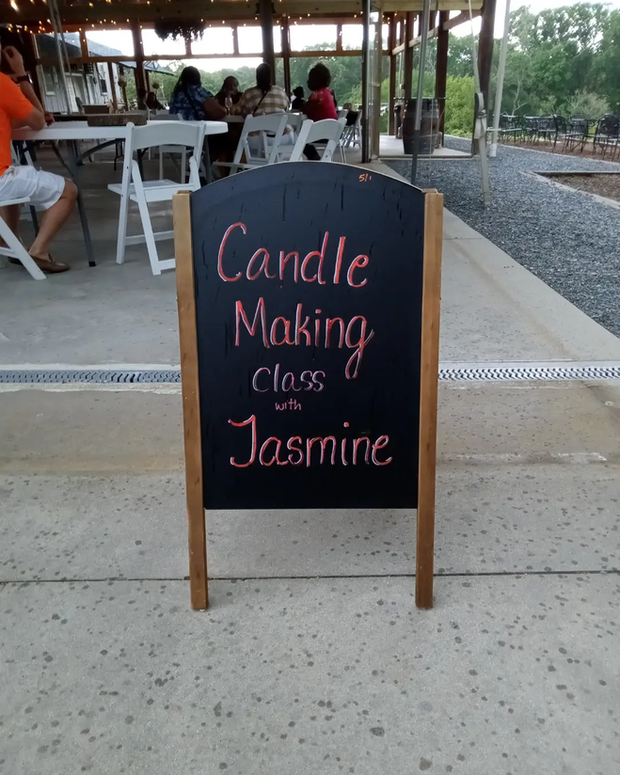 Candle Making class w/ Jasmine
Candle making with wine tasting!
We're back at Treehouse Vineyards July 3rd, 2022 from 12pm-3pm for some summer fun. Come pour TWO candles in our summer fragrances mango & coconut milk, ocean breeze, and pineapple sage. Treehouse Vineyards will be doing a tasting of 8 wines in a souvenir THV wine glass for you take home. Trivia, games, and prizes to follow.
$35 per person
Contact Jasmine to reserve a spot 980-425-2496